NS writes, My 6 year old climbed into my new King-sized bed with me last night and proceeded to have an accident. Even though I am very careful to protect his bed with a waterproof cover, I didn't think about doing that to my own mattress. Do you know of anything that will work to get the urine smell and stain out of my mattress?
NS, we get this question very frequently so I do have information about some great products to help with your cleaning. These products also work as pet urine stain removers. The key to removing urine, whether it is human or pet, is to use an enzyme based product. The enzyme binds with the protein component of the urine so that it can be removed. Cleansers without this feature simply mask the odor but do not permanently remove it.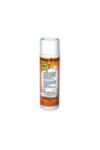 Urine Erase is an enzyme based 2-step cleaner. The first step is to mix the enzyme packet with tepid water and saturate the stain for 8 hours. The second step is to use the special solution that comes in the bottle to saturate the stain and let air dry. The amount of product that you use should roughly be the same as the amount of urine that caused the stain. The gallon size container can be used to large jobs, such as carpets or floors that pets have urinated on. This size comes with a small black light so that you can see precisely where the stain is located.
Odorzyme is another nice enzyme based cleaner. This cleaner can simply be sprayed on the spot to saturate it and be allowed to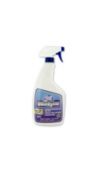 dry. This product can also be used as a laundry additive if urine smell remains in clothing. Presoaking in Odorzyme before doing regular laundry effectively rids clothing, bedding, incontinence pads, etc of urine stains and odor.
Once you get your mattress cleaned, I recommend that you buy a thin Breathable Mattress cover for all the mattresses at your house. This comfortable cover will protect all your mattresses from further wetting episodes as will as bed bugs and dust mites. If it becomes soiled, it's simple to remove it and machine wash and dry