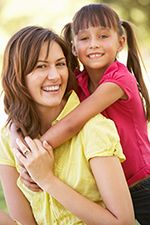 "I wet until I was 17, and I thought my daughter was destined to do the same thing", reported a mom during a recent office visit. She brought her 8 year old daughter, who had nightly wetting, to see me. She shared during the first office visit that she had wet until she was a teen and would patiently wait for her daughter to "grow out of it". She had little hope of changing that pattern but thought she might get my input.
Her daughter listened attentively as I explained how bedwetting alarms work and was excited to try the Malem Ultimate bedwetting alarm. I described how getting to dryness is a process and many kids do not respond all by themselves in the beginning. Her mom was concerned that she would not hear the alarm so she decided to use a baby monitor in her room to see if she would need to provide assistance to her daughter. We decided to stop the pull-ups and use a waterproof pad on top of her sheet to make it easier to clean up in the nighttime.
At the 2 week phone follow-up, mom excitedly reported that her daughter had heard the alarm from the third night on and was getting up by herself. She had also begun having smaller wet spots in bed. This was progress!
At the 6 week follow-up visit, mom and daughter were all smiles. DD had already had 5 dry nights in a row and was having only tiny spots of wetness on the other nights. Mom was incredulous at how fast this change had taken place. She told me "I wish I could have used one of these alarms when I was young. It would have saved me 10 years of worry and embarrassment. You can't believe how many things I missed out on because of my bedwetting. I'm so glad we found you and thank you for offering us hope and a solution for bedwetting."
DD will continue her alarm use until she has 14 consecutive dry nights, then every other night for 14 more. The best part is that this is a permanent fix and DD does not have to follow in her mother's footsteps!