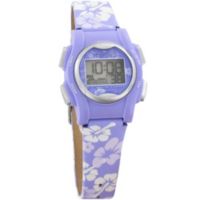 Our newest vibrating pediatric watch is here! The VibraLITE MINI is the smallest vibrating children's watch made and comes in 6 kid-friendly colors. Discreet vibrating reminder watches have been proven to help kids solve the problem of daytime wetting. Using a hard-to-ignore reminder watch helps kids independently get to the toilet at regularly scheduled times. This watch is great for children who "wait until the last minute" or don't feel the urge to use the bathroom.
This vibrating watch has several unique features:
-Easy to set, with text prompts.
-Can have 12 independent alarms or countdown timer which automatically resets
-Lock-out feature so it can't be inadvertently reset
-Strong 20 second vibration that can't be ignored
-Discreet vibratory alert, but can have sound if preferred
-Durable, from company with extensive experience
-Economically priced
Other children in a classroom will not know about your child's discreet bathroom reminder. They will just admire this attractive wrist watch. Alarms can be used for any type of reminder, whether it's homework time, get ready for the bus, time for medication, etc. Adults with small wrists also find this reminder watch useful.